You have always demonstrated an integrity that all agents could learn from.
-Dr. Jack Ramsay, Hall of Fame Coach and Broadcaster
As soon as I heard that Steve was making the move from being a player agent to [representing] coaches and general managers I knew I wanted him to represent me. Steve's background in law and finance and his great grasp of the sports industry allows him to advise me on a regular basis on a multitude of issues. I have benefited greatly from working with Steve and would highly recommend Kauffman Sports.
-Donnie Walsh, front office Adviser, indiana pacers
Before I got my job as Head Coach of the Brooklyn Nets, I spent the past spring applying for head coaching positions. The stressful interview process became 'stress free' due to Spencer Breecker's hard work behind the scenes. Thanks to Spencer's research of these organizations, I was well-prepared and able to talk confidently with their team's management. As a coach, my job is to give behind the scenes inspiration. But, even a veteran coach sometimes needs a little coaching to succeed. Fortunately, I always have Spencer Breecker as my go-to guy.
- Lionel Hollins, NBA Champion and Former Head Coach
"The thing that has most impressed me about Steve Kauffman is his integrity. He is a straight forward sports attorney who not only knows his profession as well as any; he is a man who always conducts business in a tough yet honorable fashion. That's a very important reputation.
– Pat Williams, Senior Vice President, Orlando Magic
Spencer is bright, hardworking and passionate about his field. What separates him, however, is that he truly cares about the well-being of his clients.
– Steve clifford, head coach, Orlando Magic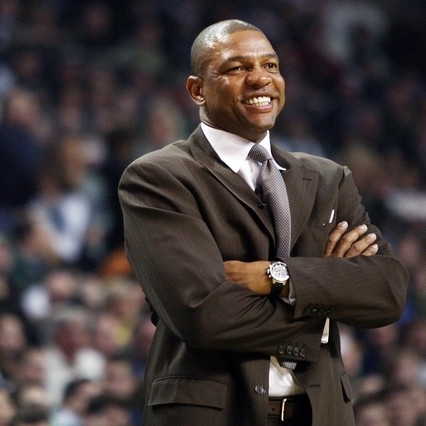 Steve is not only one of the few agents you can trust, but also one of the few great agents.
– Doc Rivers, Sr. VP of Basketball Operations/Head Coach, Los Angeles Clippers
Spencer does his job in a professional manner. He has been straightforward and thorough from the day we met. I can always count on him.
– mike longabardi, assistant coach, cleveland cavaliers