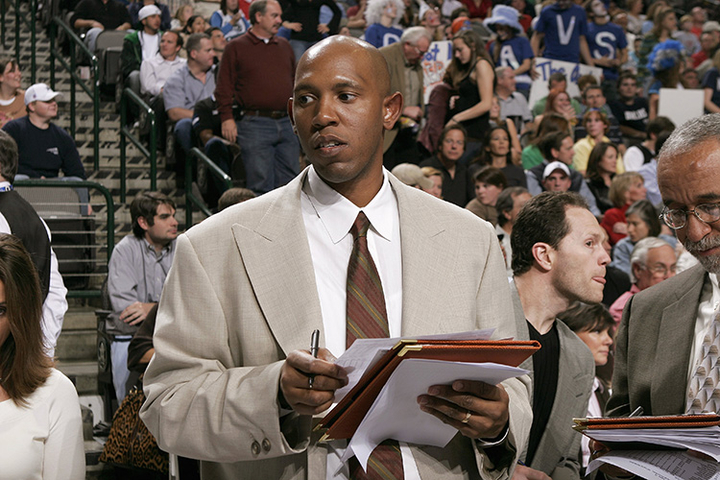 Assistant Coach
Indiana Pacers (2013 - Present)
2011-2013
Assistant Coach, New Jersey/Brooklyn Nets
2007-2010
Player Development Coach, Dallas Mavericks
1993-2004
NBA Player
HIGHLIGHTS
Helped the team's defense become the league leader in DEF-RTG in the 2012-2013 and 2013-2014 seasons

Worked with All-NBA Rookie team selection Myles Turner, as well as NBA All-Stars Paul George and Victor Oladipo

Drafted 41st overall in the 1992 NBA Draft and enjoyed an 11-year NBA career with Dallas, Toronto, Boston, Denver, Washington, and Golden State

Led the NBA in offensive rebounds during the 1994-95 season

Holds Dallas Mavericks record for most rebounds in a game with 28 vs IND on 1/9/96

Hand-picked by the NBA and FIBA to participate in the 17th annual Basketball Without Borders in Belgrade, Serbia

His three sons, Justin, Kaleb, and Seth, are all accomplished hockey players; Seth was picked 4th overall in the 2013 NHL Draft by the Nashville Predators

Honored at the Ohio Valley Conference as Athlete of thee Year in 1991 and 1992

Jones led the nation in rebounding with Murray State University during the 1990-1991 season. In 2007, he was inducted in MSU's Hall of Fame and had his No. 54 jersey retired.